About Our Company
The Southern Superstructures Pvt. Ltd is the Ultimate realty developer for the new generation. A Company that's young professional and committed to total customer satisfaction.
We have pleasure in introducing ourselves as one of the leading civil, Piling , Road Works and Allied Engineering Contractors engaged in undertaking Civil constructions, Plumbing & Sanitary installations for various projects as a total Engineering network system right from accept to commissioning in a forefront economy and time factor.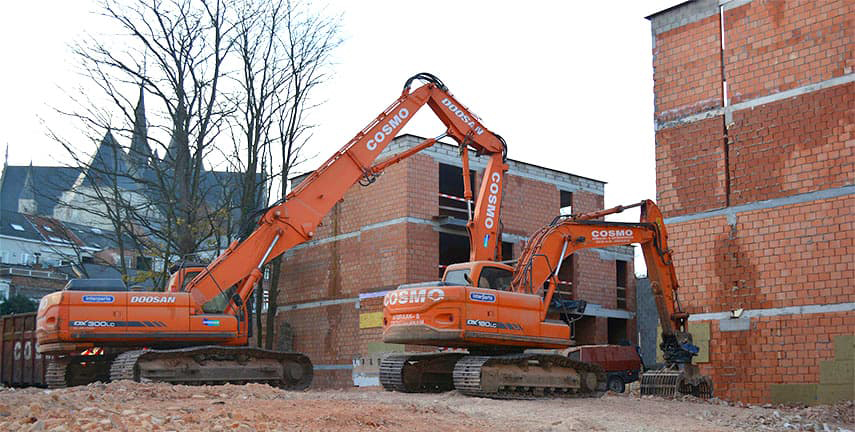 ---
Following Areas:
The Southern Superstructures Pvt Ltd offer: Civil job construction of single, group housing colony, bungalows, flats, commercial complexes etc.
Piling works like direct mud circulation piles, under reamed compaction piles, rotary piles, sand piles etc.
Infra works like road works, compound walls, drainage etc.
Interior works likes painting , false ceiling , Designing and Fabrication of Aluminum doors and windows , furniture designing and fabrication , flooring , kitchen and bathroom planning and laying , grill designing and fabricating etc.
Electrical installation for single, group housing colonies, hospitals, hotels cinema theatres, high rise building complexes of residential & commercial projects etc. involving preventive and breakdown maintenance of the electrical installations and electrical equipments etc. Installation of plumbing and sanitary, water storage system involving maintenance of the above system.
Today, the Southern Superstructures Pvt. Ltd is managed by an able team of highly qualified and long experienced Engineers , Supervisors , Technical staffs with the support of trained labour force compressing sophisticated tools and tackles and testing instruments, thus giving it well rounded experience and innate ability to solve all those problem as they arise.
List Of Machineries:
• Hitachi 70 : 2 No.
• Hitachi 120 : 1 No.
• JCB : 1 No.
• Mixer Machine Hydrolic : 9 Nos.
• Mixer Machine (Small) : 5 Nos.
• Lorry : 3 Nos.
• Props : 7500 Nos.
• H-Frame : 6000 Nos.
• Shutters : 15000 Nos
• Span : 2500 Nos.
• Builders Hoist : 9 Nos.
• Mount Mixer : 4 Nos.
• DMC Piling Set : 6 Nos.
• Sheet Pile Set : 1000 Mtrs.
• Mini batching plant : 4 Nos
• Concrete Pump : 2 Nos
• Loader : 2 Nos